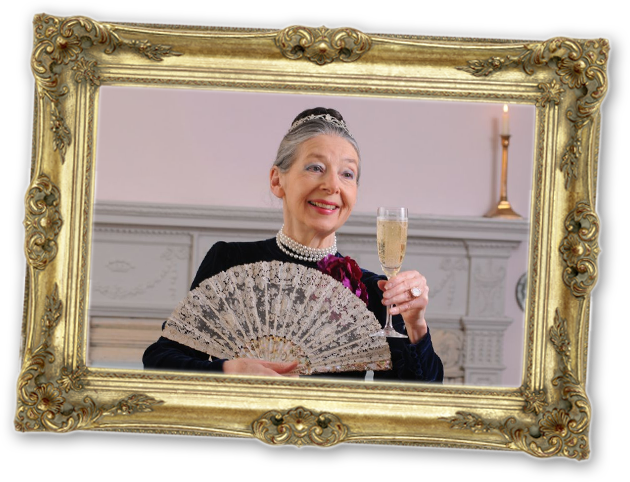 Rosemary Hawthorne as the after dinner speaker
Rosemary Hawthorne has spoken, or perhaps more precisely, entertained guests and delegates, at literally hundreds of Dinners, Luncheons, Conferences, Soirees, Teas, Receptions and Charity Events. There is scarcely a top Hotel or Conference Centre that she has not graced with her presence and humour.
She believes that whatever the occasion, people want to be entertained as well as informed.
"We all want a bit of a laugh, as well as learning something, don't we, darling?"
When Rosemary gets up to speak there is no dull, monochrome presentation with handfuls of notes, flickering slides or power-point lap top; instead Rosemary is there, standing in-front of a table crowded with battered suitcases from which she lifts the gear, the stuff, the originals, the tangibles, the truly wonderful actuals.
-
"I've never known anyone 'drop off' at my gigs, although one gentleman had to be taken out because he had an asthma attack brought on by laughing too much at my 'visual aids'."